Jack Stover
President and CEO, Interpace Biosciences
Mr. Stover has been President and CEO of Interpace Biosciences since 2016 and a member of its Board of Directors for nearly 20 years under its former parent PDI, Inc. Previously he was Chief Executive Officer of Zebec Therapeutics LLC ("Zebec") since April 2014. Zebec is the successor to Quadrant Pharmaceuticals LLC, which Mr. Stover co-founded and was President and Director of from September 2013. From 2009 to February 2012, Mr. Stover served as the executive chairman of Targeted Nano Therapeutics LLC, a privately held biotechnology company focused on targeted delivery of peptides and proteins. Mr. Stover was also chairman of the audit committee and a member of the board of directors of Arbios Systems Inc. from 2005 to 2008 and a member of the board of directors of Influmedix, Inc. from 2010 to 2011.
From 2004 to 2008, he served as chief executive officer, president and director of Antares Pharma, Inc., a publicly held specialty pharmaceutical company listed on the American Stock Exchange. Prior to that, Mr. Stover was executive vice president and chief financial officer of Sicor, Inc., a publicly held company which manufactured and marketed injectable pharmaceutical products, and which was acquired by Teva Pharmaceutical Industries. Prior to that, Mr. Stover was executive vice president and director of a proprietary women's pharmaceutical company, Gynetics, Inc. ("Gynetics"), and before Gynetics, he was senior vice president and director of B. Braun Medical, Inc., a private global medical device and pharmaceutical company. For more than five years prior to that, Mr. Stover was a partner with PricewaterhouseCoopers (then Coopers and Lybrand), working in the lifesciences industry division. Mr. Stover received his B.A. in Accounting from Lehigh University and is a Certified Public Accountant.
Fred Knechtel
Chief Financial Officer, Interpace Biosciences
Previously, Mr. Knechtel held numerous CFO roles with companies that range in size from $100 million to $5 billion in revenue. As a public and private equity-backed company CFO, he has improved operational performance, transformed business processes, led M&A activities, and coordinated successful fund raisings and refinancing efforts. Most recently at GENEWIZ, a leading global genomics service company that provides DNA sequencing, gene synthesis, next generation sequencing and bioinformatics services, Fred led all finance/accounting, M&A and corporate finance activities. .
Greg Richard
Chief Commercial Officer, Interpace Diagnostics
Greg Richard, Chief Commercial Officer at Interpace Diagnostics, has been in the healthcare business for over 25 years in various industries including managed care, biotech pharmaceuticals, CRO services, and diagnostics. He started his career in sales at Aetna and moved to Genentech as the Director of Managed Care. He transitioned in to the diagnostics industry as the Vice President of Managed Care for Quest Diagnostics and served in this role for 8 years. Greg also led the international clinical trials sales team while at Quest. Following his tenure at Quest, Greg worked for several privately held companies including CRO's, molecular diagnostics, and anatomic pathology services providers. He also served as the Sr. Vice President of Sales for the Northeast Division of LabCorp. Greg is a certified Six Sigma Green Belt and frequent speaker at healthcare industry conferences such as the G2 Lab Institute and the NextGen Dx Summit.
Alidad Mireskandari, Ph.D. MBA
SVP Business Development, Interpace Biosciences
Alidad Mireskandari brings over 10 years of experience in molecular diagnostics and genetic testing to Interpace Biosciences. He has experience in product development, regulatory assurance, business development and reimbursement; and has led the development and commercialization of a number of diagnostic products on multiple technology platforms.
Prior to joining Interpace, Mr. Mireskandari was President & CEO of JS Genetics, a start-up company, overseeing the introduction of 3 products to market using technologies licensed from Yale University. Mr. Mireskandari also managed R&D activities and built operational capabilities of commercial laboratory to include CLIA license certification, CAP accreditation and NY state licensure.
From 2000-2009, Mr. Mireskandari was a Hedge Fund Manager in charge of Life Sciences trading portfolios of Nomura Securities, BNP Paribas and Raeburn Advisors. Prior to that Mireskandari was research fellow at NIH's Nation Cancer Institute in Bethesda MD.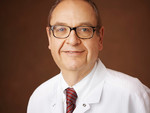 Syd Finkelstein
Chief Scientific Officer, Interpace Diagnostics
Dr. Finkelstein is a board certified pathologist specializing in gastrointestinal pathology with extensive experience in molecular diagnostics. He is the Adjunct Professor of Pathology, Drexel University on the faculty of Allegheny General Hospital, Pittsburgh, PA. He is the founder of RedPath Integrated Pathology, which was acquired by Interpace Diagnostics in 2014.
Sara A. Jackson
VP of Clinical Development, Interpace Diagnostics
Sara Jackson has 15 years of experience in biomedical research and development. She has been an integral part of both the research and development and medical affairs teams for a variety of pharmaceutical and diagnostics companies, translating biomedical research into viable commercial products. Under Dr. Jackson's leadership, the clinical development team has conducted various clinical validity and utility studies to support the use of PathFinderTG assays in clinical practice. Their efforts continue to bring new assays to market. Dr. Jackson earned a PhD in biochemistry and molecular genetics from the University of Pittsburgh School of Medicine and completed her postdoctoral research fellowship with the Centers for Disease Control and Prevention. She has co-authored numerous publications and presented at various national and international scientific conferences.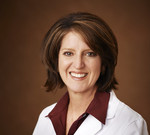 Christina M. Narick, MD
VP Pathology and Director Barretts Program, Interpace Diagnostics
As the VP Pathology and Director Barretts Program for Interpace Diagnostics, Dr. Narick provides interpretation and diagnosis of both cytology and molecular cases in Interpace Diagnostics' state-of-the-art, CLIA-certified, and CAP-accredited laboratory. Dr. Narick is a board-certified anatomic and clinical pathologist and completed her fellowship in cytopathology at Allegheny General Hospital under the direction of Dr. Jan Silverman, a leading authority in cytopathology. Dr. Narick earned her medical and undergraduate degrees from West Virginia University and an MBA from Portland State University. Prior to entering the medical field, Dr. Narick worked in process engineering, quality systems, and operations management in the manufacturing arena.
Michael McCartney, M.B.A.
Chief Commercial Officer, Interpace Pharma Solutions
Mr. McCartney has more than 20 years of life sciences, diagnostic and lab services industry experience with senior level responsibilities in sales management, global marketing and business development. Prior to joining Interpace Pharma Solutions, Mr. McCartney served as the Chief Executive Officer at SciKon Innovation, Inc., an early-stage life science company, where he was responsible for guiding the company through fundraising activities as well as developing and executing an exit strategy for the company. Prior to his appointment as CEO, Michael served as Chief Operating Officer at SciKon, where he was responsible for developing the sales and marketing organizations, creating the overall sales process, strategic direction, as well as company and individual goals. Early in his career, Mr. McCartney held positions across multiple disciplines at BioAgilytix Labs, Roche, Siemens and Abbott.
Mr. McCartney holds a Master of Business Administration degree from LaSalle University in Philadelphia and a Bachelor degree in Business Administration with an emphasis on finance from Indiana University of Pennsylvania.
Bill Finger
Chief Operating Officer, Interpace Pharma Solutions
Mr. Finger has more than 25 years of life sciences, diagnostic and lab services industry experience with senior level responsibilities focused on precision medicine, lab integrations and biomarker testing. Prior to joining Interpace Pharma Solutions, Mr. Finger served as Managing Director, Precision Medicine and Diagnostics for Kineticos, a life science consultancy providing actionable strategic guidance and tactical implementation to industry leaders within the Precision Medicine industry. Prior to that, Mr. Finger served for over 12 years with Laboratory Corporation of America. While at LabCorp, he held leadership positions in scientific affairs, preclinical services, bio-repository and operations. Early in his career, Mr. Finger worked for Wake Health Services and Duke University Medical Center.
Mr. Finger holds a Master degree of Healthcare Administration from the University of North Carolina and a Bachelor's Degree in Medical Technology from State University of New York.